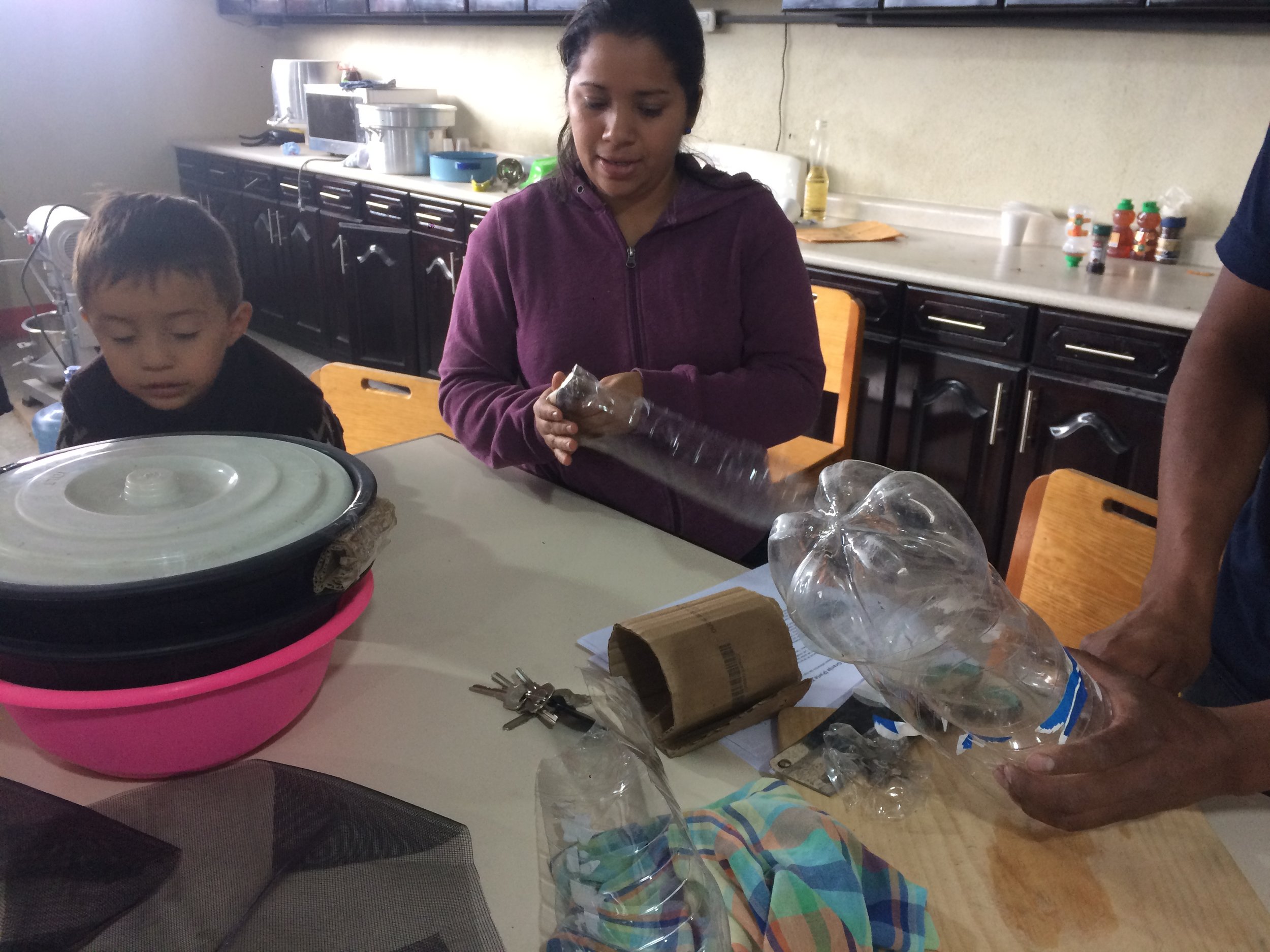 New trainers experiment with different farm designs
In May, MealFlour completed two sessions with our first train-the-trainer program in Malacatancito, Huehuetenango. During the first class, the community leaders learned about the mealworm life cycle, the farm structure, and maintenance. The second session was an interactive farm building workshop where, based on the information previously learned, the participants brought in materials from home to build and design their own up-cycled farm. One trainer built a farm from large water bottles, and others from old fruit baskets.
World Hunger Day
May 28th was World Hunger Day. In Guatemala, the chronic malnutrition rate is 47%, one of the highest in the world. You can help increase access to protein for communities in Guatemala by donating only a few dollars to MealFlour. Can't donate? Here are some other things you can do at home to help:
Reduce food waste by buying only what you need and repurposing food scraps.
Supporting urban farming, or starting your own home garden (or mealworm farm!)
Inaugural Michelle Obama Alumni Community Impact Award
MealFlour co-founders Elizabeth Frank, Gabrielle Wimer, and Joyce Lu were honored to receive the inaugural Michelle Obama Alumni Community Impact Award from the University of Chicago Community Service Center (UCSC). The award recognizes UChicago alumni who have made a positive community impact in society by addressing a systemic social issue.
In Other News...
MealFlour attended the 2017 Bay Area Global Health Challenge to share our experiences with future social entrepreneurs.
In early May, MealFlour connected with like-minded Guatemalan social entrepreneurs through this year's Conciencia program in Xela.
¡Gracias!
Questions or comments? E-mail us at MealFlour@gmail.com